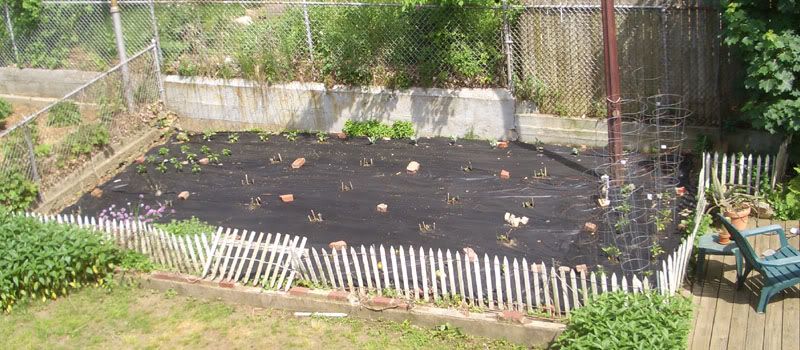 Took a photo of the garden today. This is what I planted:

Brandy Wine, Juliette, Large Red Cherry, and Jet Star Tomatoes
Super Chili and Cayenne Peppers
Eggplant (some sort of purple-white varietal (Rosa Blanco?))
Lemon and Poinsett 76 Cukes
Early Golden Crookneck Summer Squash, Fordhook Zucchini, Acorn Squash
Ambrosia Cantaloupe, and a funky gourd
Sage, Mint, Oregano, Chives, Catnip (all returned from last year)
Brussel Sprouts

May plant some radishes later.